14 Day Madagascar Signature - Lemurs, Landscapes and Beach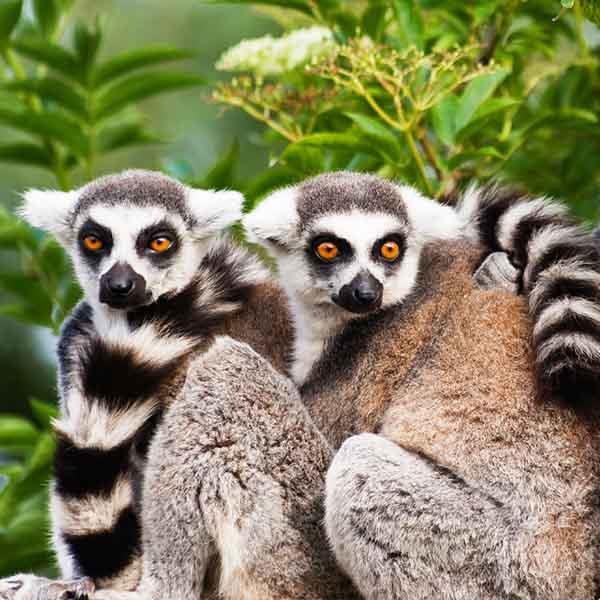 14 Day Madagascar Signature - Lemurs, Landscapes and Beach
The mist is heavy deep in the Madagascan rainforest and sweat drips from your brow after a full-day hike. Then you see it grazing among the bamboo thickets – the rare golden bamboo lemur – and your heart leaps.

An experienced local tracker and expert park ranger will lead you deep into the Ranomafana rainforest in search of the elusive golden bamboo lemur, and when the sun goes down a night-time tour will
...
Kensington Tours – Experience The World, Your Way
Kensington Tours specializes in custom tours to over 90 countries worldwide. Our tailor-made journeys are carefully crafted to deliver a personalized adventure like no other. We build in extraordinary, enriching experiences and put the best private guides at your service. We do all this with award-winning attention to detail and unbeatable value for your travel dollar.
Expert Team with Deep Destina
...
Day
Destination
1
Antananarivo
2
Antananarivo To Andasibe-Mantadia National Park
3
Andasibe-Mantadia National Park
4
Andasibe-Mantadia National Park To Antsirabe
5
Antsirabe To Ranomafana
6
Ranomafana
7
Ranomafana To Fianarantsoa
8
Fianarantsoa To Isalo National Park
9
Isalo National Park
10
Toliara(Tulear) To Isalo National Park To Anakao
11
Anakao
12
Anakao
13
Toliara(Tulear) To Anakao To Antananarivo
14
Antananarivo