Tanzania Sky Safari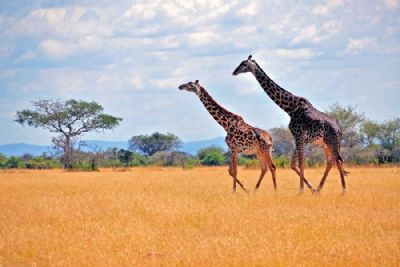 Tanzania Sky Safari
Experience Tanzania, home to some of the most spectacular game viewing in all of Africa. With an abundance of diverse wildlife, this country is the perfect place to see all of the African plains' residents, up close and personal. With action packed days filled with game viewing, and enjoying your natural surroundings, you're sure to be impressed with every step of your safari getaway.
Your Itinerary Includes:
Roundtrip Airport Transfers
1
...
Customizing the travel experience, Swain Destinations is the leading U.S. provider of completely personalized exotic vacation experiences. Since 1987, Co-Founders Ian and Linda Swain, and their dedicated team of destination experts have offered American travelers the opportunity to design distinctive trips to intriguing international locales, including Australia, New Zealand, the South Pacific, Asia, India, and Africa. From adventure-packed trips to leisurely getaways, Swain Destinations curates
...